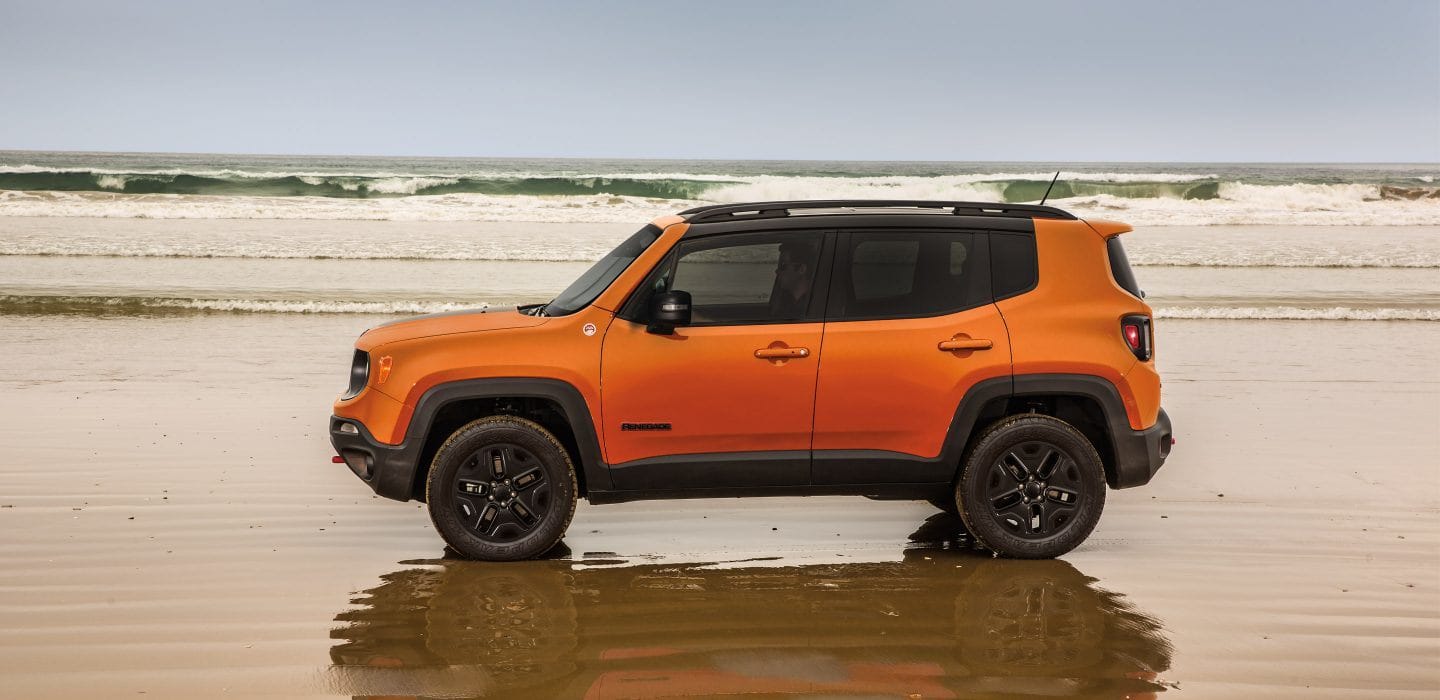 The new Jeep Renegade is the perfect compact SUV for any adventure. Whether you are hitting the open road or adventuring on rugged trails, the Jeep Renegade is the coolest compact SUV for wherever your journey takes you - and you can buy one now at AutoStar Chrysler Dodge Jeep RAM of Hendersonville.   With smooth handling on any terrain, a lavish interior with the latest features, and plenty of room for anyone or anything you need, the Jeep Renegade has something for everyone. It's the best option for a cruise to the beach or a weekend away in the mountains. Learn why the Jeep Renegade is one of the coolest compact SUVs for sale today!   
Jeep Renegade: A Look as Good as It Drives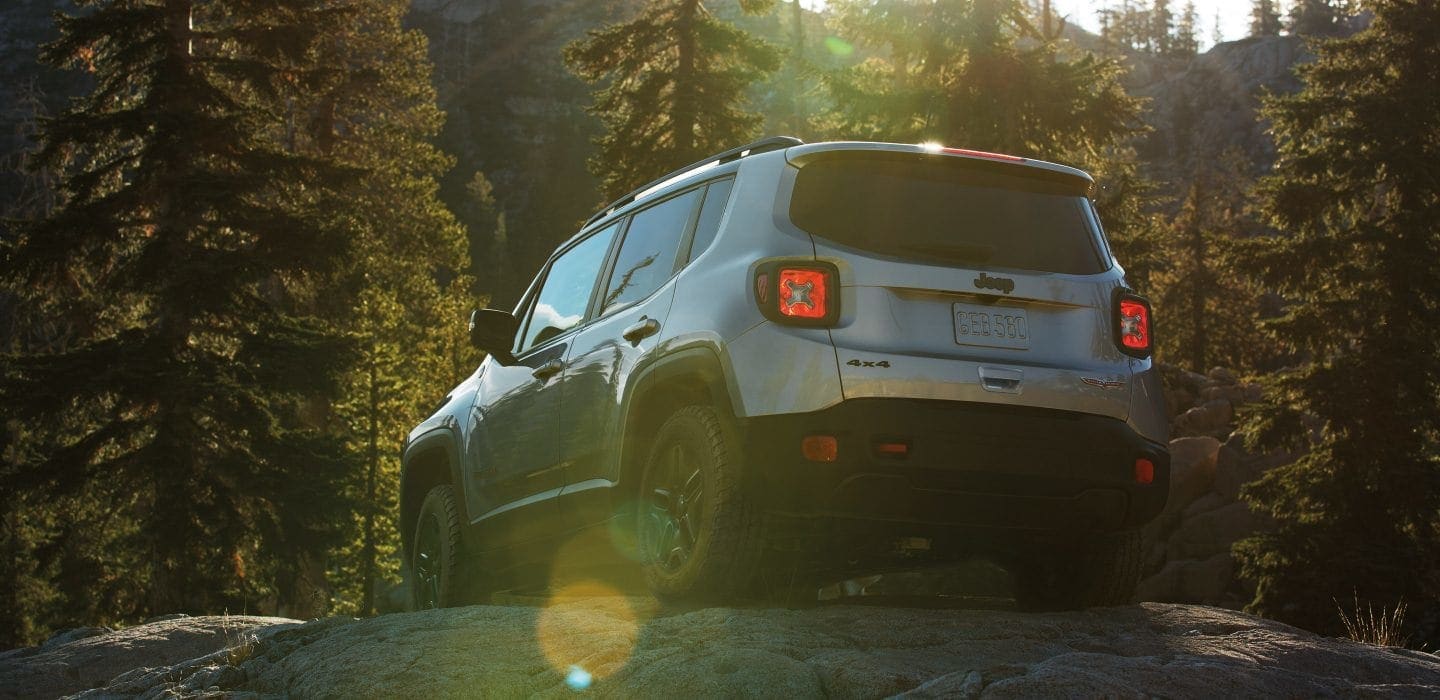 Whether you choose a sportier athletic drive, or a more practical feel for everyday use, the Jeep Renegade has a look for you.  
Trims and Colors
You can design your Jeep Renegade to meet your every desire, as there are six trims and over ten colors to choose from.  
Customizable Features
Browse other features, like the wraparound black roof, deep-tinted glass windows, My Sky removable panel sunroof, and customized decals from our new Jeep Graphics Studios. With so many options at your disposal, you'll be able to create an SUV that's as cool to look at as it is to drive.  
Tires and Grilles
Both silver and black aluminum wheels that handle every terrain add to the lavishness of the
Jeep Renegade
. Its classic gray grilles, red tow hooks and sharp looking High-Intensity-Discharge Headlamps not only make the Jeep Renegade practical for every adventure, but stylish as well.     Don't simply pick out your next SUV; with the Jeep Renegade, you can design your own look.  
Trail Rated Tough with the Best Traction and Handling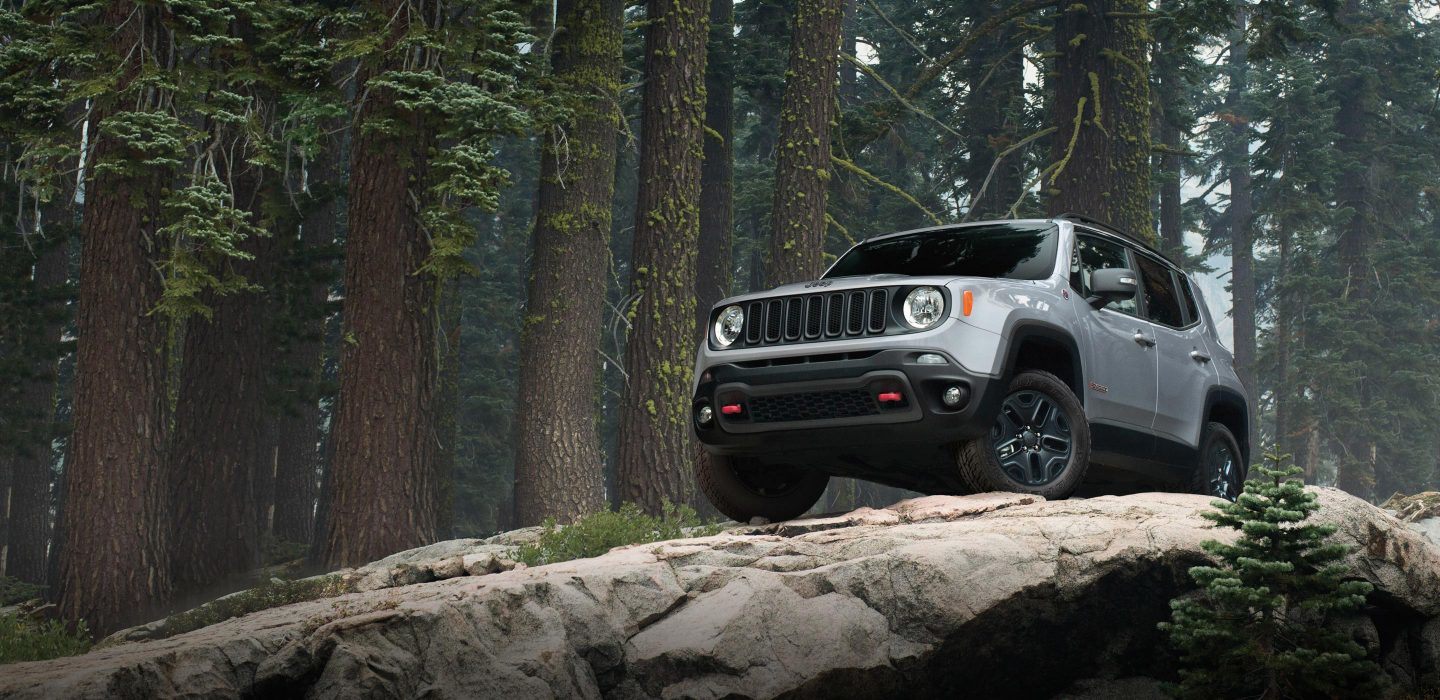 Hit the trails with confidence in your Jeep. Nothing will slow you down in the
Jeep Renegade
-- not snow, rain, heat, or the gloom of night - as this SUV is designed to handle the toughest of terrains.   Trail Rated Tough, the Jeep Renegade Trailhawk is amongst the best in its class at handling the rockiest of trails and the slickest of roads. Sporting superior traction, water capabilities of up to 19 inches, and best in class precision and handling, the Jeep Renegade can help keep you safe while having a fun drive.   Its iconic 4x4 capability and 2,000 pounds of towing capability makes the Jeep Renegade perfect for any adventure, whether heading on a fishing trip or on a weekend camping excursion with all your equipment in tow.  
High-Class Interiors Let You Ride in Style in Your Jeep Renegade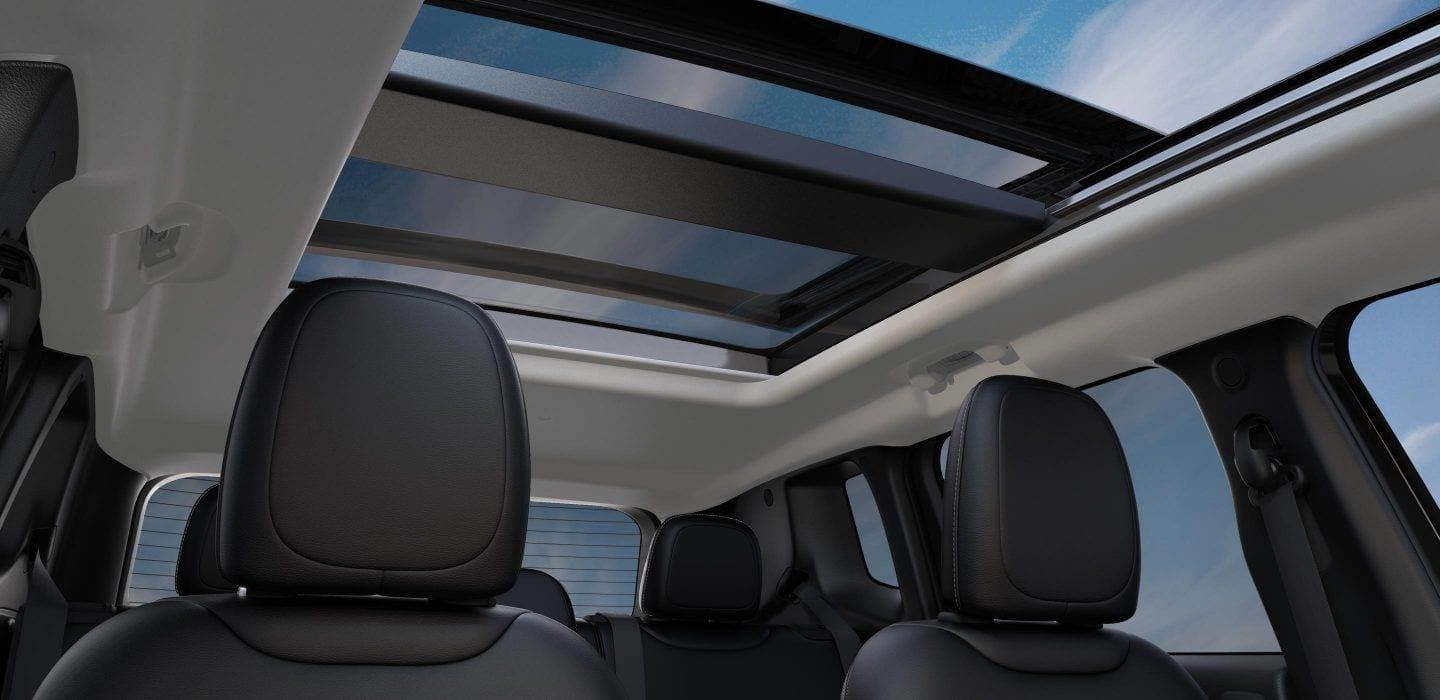 When you head out on your next off-road adventure, know you can do it in the style and comfort of the
Jeep Renegade
.  
Comfortable, Roomy Interiors
Whether passengers are sitting on the plush cloth upholstery or the sleep leather interiors, there's plenty of leg headroom for five passengers to comfortably fit.  
Superior Entertainment for Passengers and Drivers
With a built-in touch screen, there is plenty of infotainment available to make your drive easy and keep your passengers happy. Jeep's Uconnect gives you GPS, Sirius Radio, Apple CarPlay or Android Auto right at your fingertips, and keeps the ride pumping with the music you want to listen to.    
Custom Display Options
Make the visuals even more stunning by creating the display to meet your desired look. Some of your options include dual-zone temperature control and heated seats over 50 cubic feet of storage. Regardless of your choice, you'll always be surprised with the amount of luxury that the best compact SUV on the market has to offer.  
Fast is Fun in a New Jeep Renegade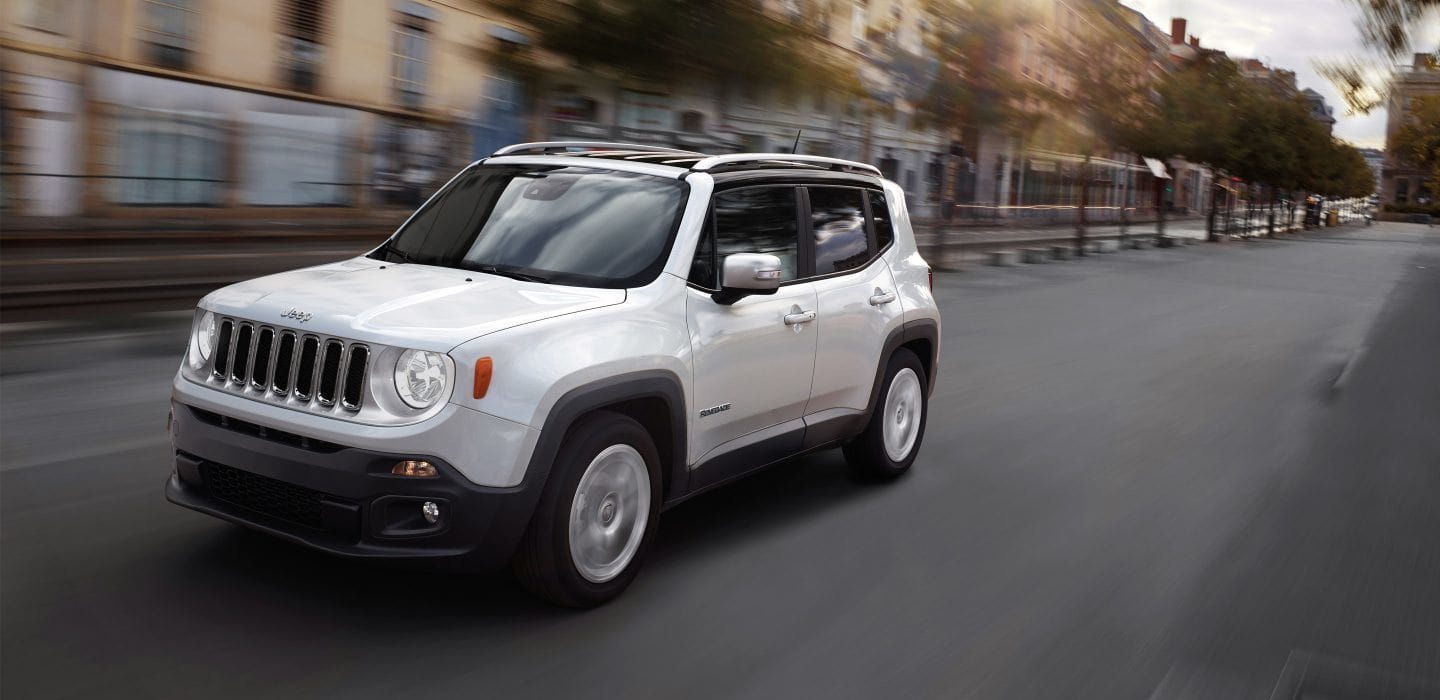 The best reason the Jeep Renegade is the coolest compact SUV? Power. Offering two engines to choose from, the
Jeep Renegade
packs quite the punch. The 2.4-liter Tigershark MultiAir 2 Engine definitely has some muscle, offering elite power and torque to navigate tough terrains while hauling that extra stuff you couldn't fit in your trunk.  
Get Behind the Wheel of the Coolest Compact SUV in Its Class: the Jeep Renegade
Fast, powerful, versatile, stylish and fun. The new
Jeep Renegade
 combines everything you love about a Jeep into the most sophisticated compact SUV in its class. Don't wait any longer; visit AutoStar Chrysler Dodge Jeep RAM of Hendersonville in Hendersonville, North Carolina, and test drive the Jeep Renegade today!