Your tires are vital to the safety of your car. As the only thing that comes in contact with the road, your tires could mean the difference between a safe drive and an accident. Unfortunately, there is no way to tell exactly how long a tire will last. The type of car, your driving habits, and road conditions are just some of the factors that will impact your tire's lifespan. 
Get Expert Tire Maintenance Tips From AutoStar CDJR of Hendersonville in North Carolina
At AutoStar Chrysler Dodge Jeep Ram of Hendersonville, it's our goal to help drivers in North Carolina drive safely and keep their car in tip-top shape for years to come. Check out these tips for determining how often you should get new tires.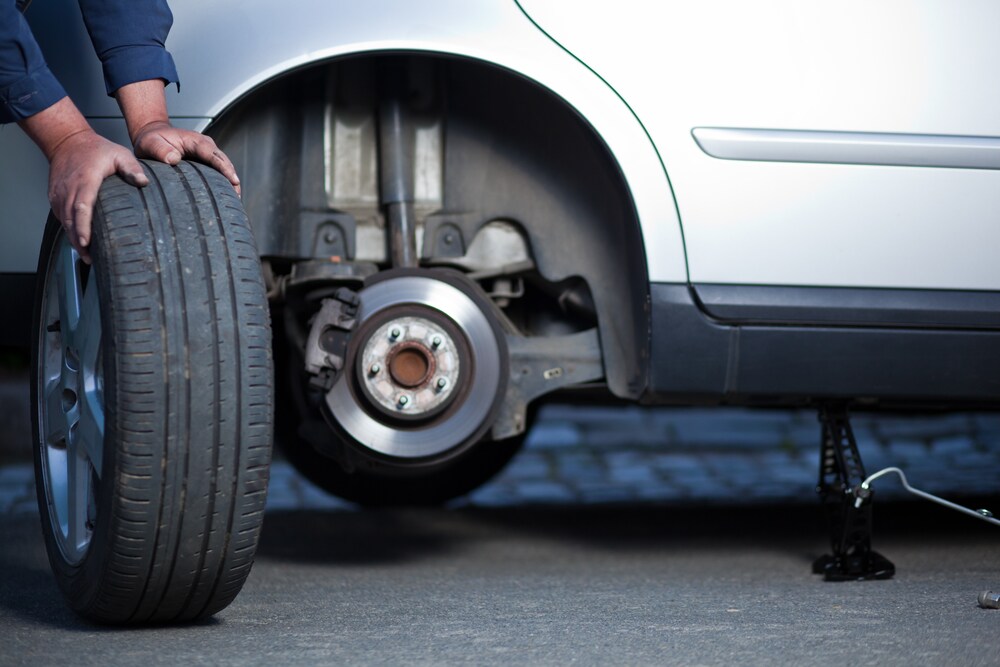 Review Your Tire's Mileage
As a good rule of thumb, the average tire can handle about 40,000 miles of travel before it starts becoming unsafe. Of course, this is only estimate and will greatly depend on the type of vehicle you drive, the vehicle's weight, driving habits, and the types of terrain you regularly drive on. If your tires are approaching 40,000 miles, we recommend having a professional -- like those at AutoStar CDJR of Hendersonville -- take a closer look at them.
Inspect the Tread on your Tires
One simple way to see if your tires need to be changed is to check the tread of your tires. Tire tread depth is measured in 32nds of an inch. New tires typically come with 10/32" or 11/32" tread depths, although this may vary based on the type of tires and type of vehicle. If the tread is worn down to 2/32 of an inch, the National Highway Traffic Safety Administration considers the tire unsafe.
One way to check your tire's tread is to place a penny between the tread ribs on your tire. Turn the penny so that Lincoln's head points down into the tread. If the top of his head disappears between the ribs, your tread is still between 2/32". If you can see his entire head, it may mean you need to replace your tires.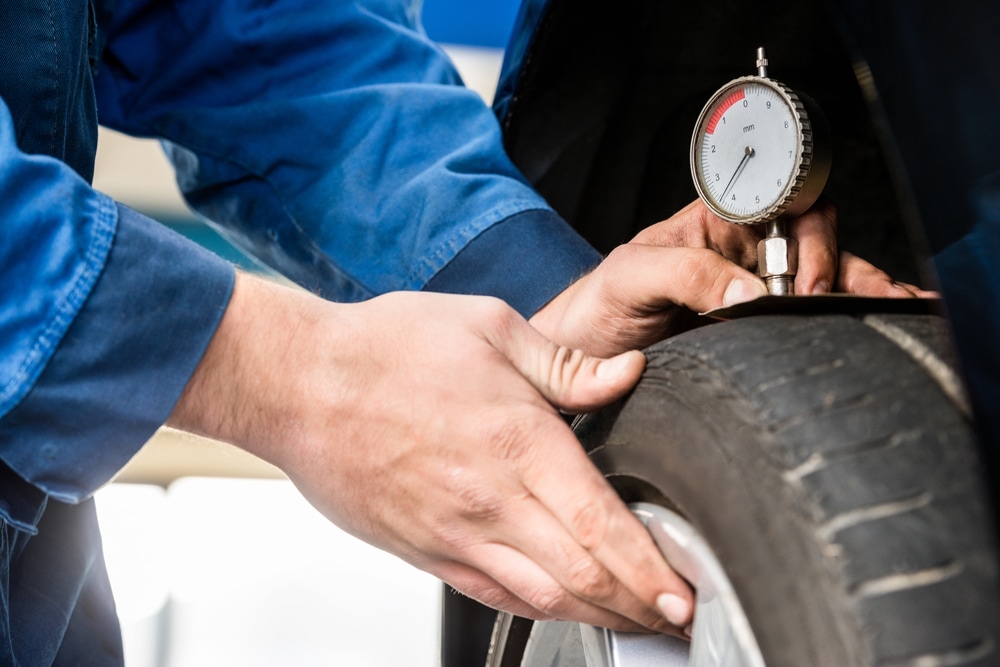 Keep a Log of How Often You Fill Your Tires Up with Air
A tell-tale sign that you need to replace your tires is that you are constantly filling your tires up with air. This may mean that you have a slow leak or you might need a new tire altogether. At AutoStar CDJR of Hendersonville, our experienced technicians can inspect your tires for any problems and either repair or replace the tire for you.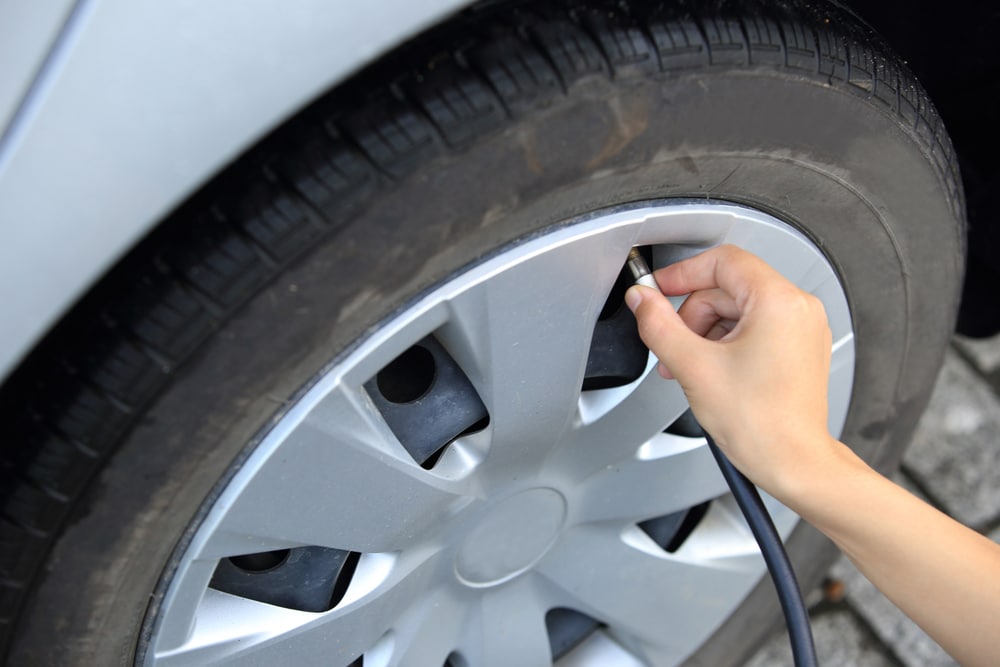 Increase the Longevity of your Tires
Fortunately, there are many things you can do to increase the longevity of your tires. The team at AutoStar CDJR of Hendersonville recommends checking the tire inflation of your tires every 3,000 miles. It's also a good idea to get your tires rotated every 5,000 to 8,000 miles to help the tread wear evenly. Lastly, we recommend balancing the tires. Failing to balance your tires can cause a tire blowout or even excess fuel usage. 
Having an automotive specialist regularly maintain your tires will help increase their lifespan.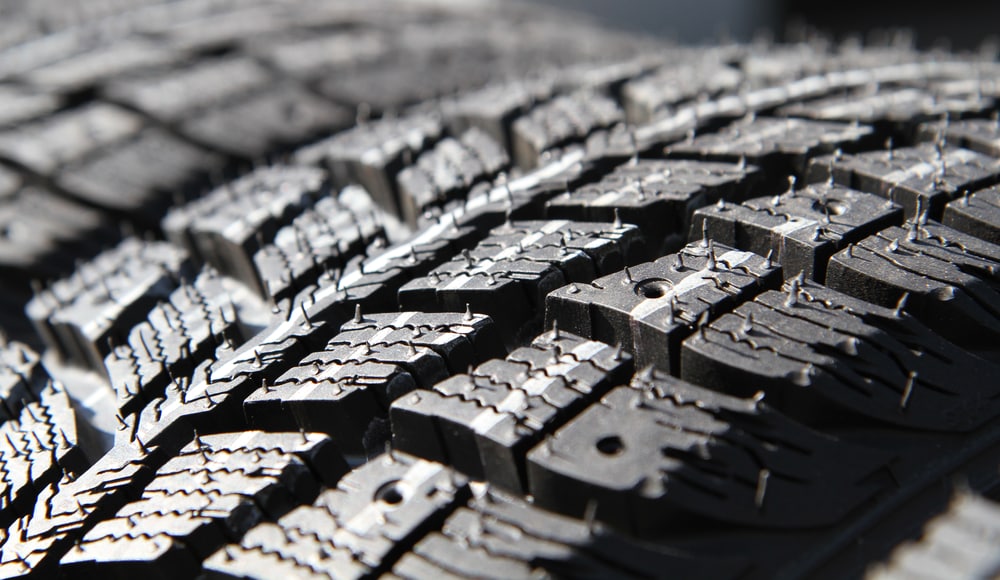 Replace Your Tires at AutoStar Chrysler Dodge Jeep Ram of Hendersonville
Whether you are trying to increase the lifespan of your tires, or are in need of a tire replacement, the experienced team at AutoStar CDJR of Hendersonville can help those in Asheville, Brevard, Greenville, and surrounding areas maintain their tires and get back on the road.
Schedule your appointment today to have the team at AutoStar CDJR of Hendersonville inspect or replace your tires!