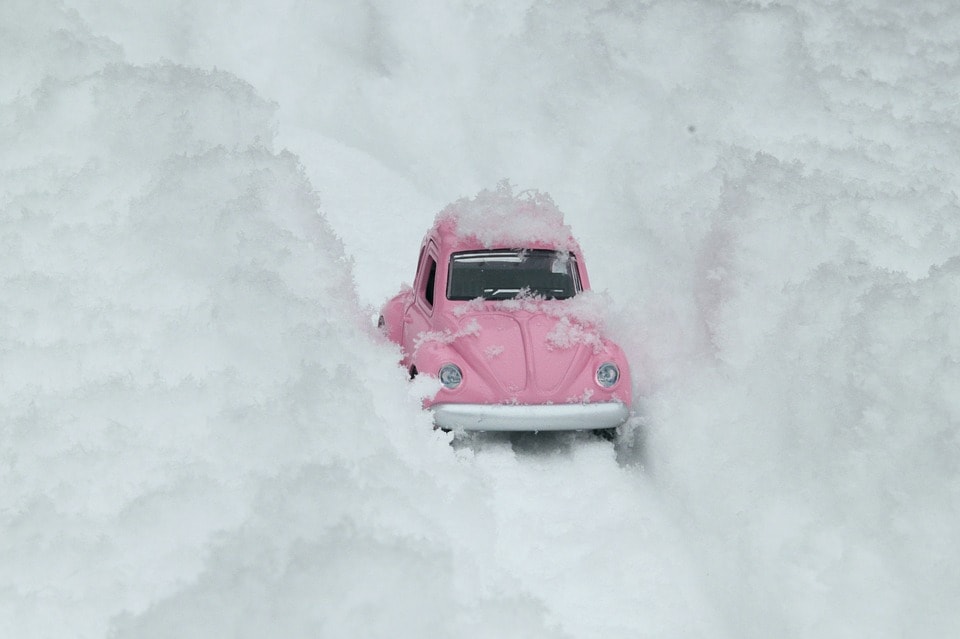 Inclement weather and unpredictable snow and icy can make driving conditions tricky -especially on the winding and mountainous roads near Hendersonville and Asheville, North Carolina. If you're driving and suddenly skid on ice, do you know what to do?
If you're sliding and fishtailing, it may mean that you are going too fast for conditions on the road. The best thing to do is to avoid sudden braking, acceleration, or turns, and drive at a safe speed for the winter weather conditions. This will help you avoid fishtailing or sliding on any icy road.
The experienced drivers at AutoStar Chrysler Dodge Jeep RAM of Hendersonville want everyone to be safe on the roads in North Carolina, and have compiled these tips on what to do if you do start fishtailing or sliding on an icy road.
Icy Roads: How to Correct a Slide
Here's what to do if you start sliding on an icy road:
1. Don't Brake if You Hit an Icy Patch on the Road
Many drivers in North Carolina panic and hit the brakes as soon as they start sliding. In many cases, braking not only will trigger a slide, but it can make slides worse. When correcting a slide, your wheels need to be freely turning.
2. Turn Into the Slide
Turning into the slide is key for correcting the slide. When you start to slide on an icy road, turn your front wheels in the same direction that the rear of the vehicle is sliding. For example, if your car starts sliding to the right, turn the wheel to the right.
When you start to correct your slide, you'll notice that your car will swing back in the opposite direction, so don't be alarmed.
3. Don't Overcorrect
Many drivers will try and overcorrect, turning their steering wheel sharply to overcompensate. An oversteer slide gives the car angular momentum, which means it will want to keep rotating into a full spin. Oversteering can cause the car to spin out.
Visit AutoStar Chrysler Dodge Jeep RAM of Hendersonville for Service or a New Vehicle
If you are looking to stay safe on the roads during inclement weather, it's important to have a safe vehicle. AutoStar CDJR of Hendersonville has the best inventory of new and used SUVs, trucks and other vehicles to help you take on the icy roads in North Carolina. From Ram 1500s to Jeep Grand Cherokees and Dodge Durangos, we truly have it all.
Explore our inventory online, then visit our dealership for a test drive! We look forward to helping you find the vehicle that best meets your needs at AutoStar CDJR of Hendersonville.