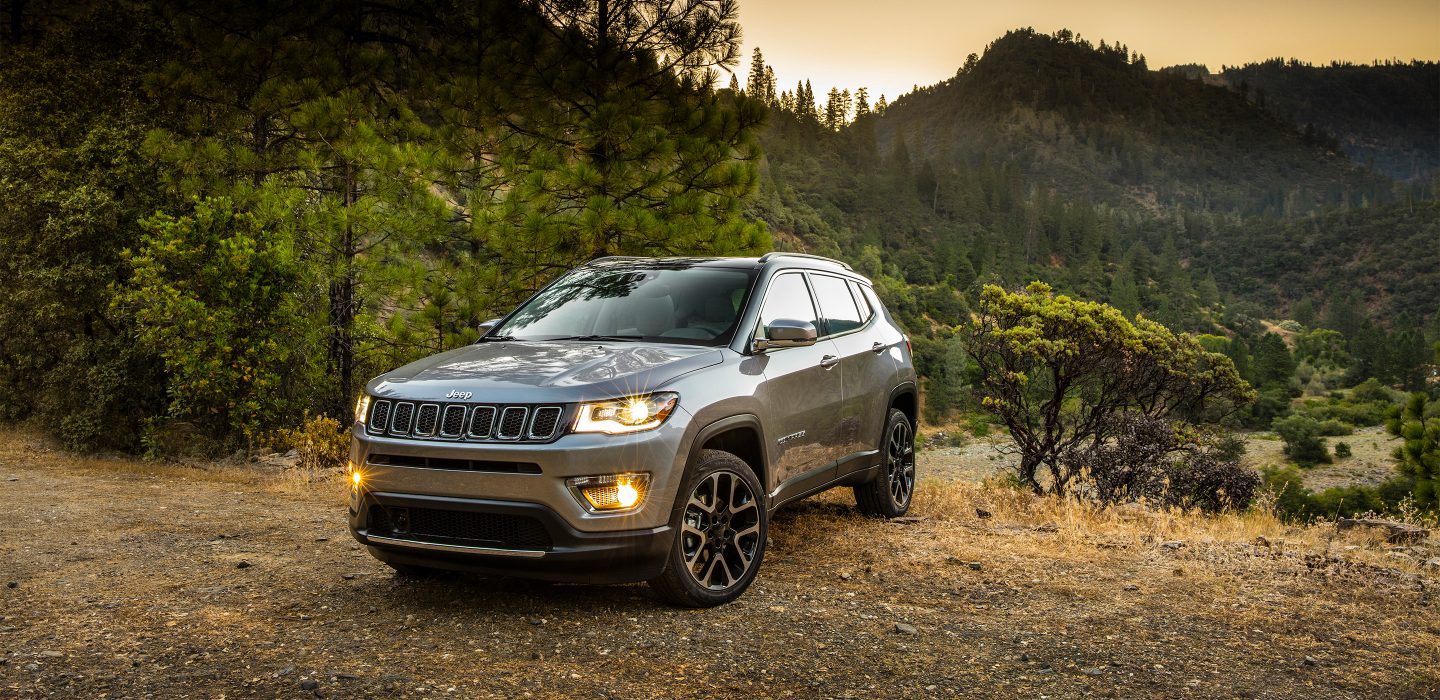 The sun constantly brightening the Blue Ridge Mountains at sunrise and sunset. Warm air rushing in at every corner. The scent of fresh greenery sweeping against you as you trek up a hiking trail.
Quite a mental image, isn't it? It's summertime, and there's no better place than Western North Carolina. The only thing that could support the summer's beauty is a vehicle able to carry its grandeur-the 2018 Jeep Compass.
Built With Every Season In Mind
Whether you're commuting to work or taking a weekend off-road excursion, the Jeep Compass is a vehicle built with the changing seasons in mind. First off, the current season is a perfect fit for the Jeep Compass. After all, it's a Jeep-the go to brand for long term excursions out in the Blue Ridge Mountains. You're investing in a model that sports a Ground clearance of 208mm. Likewise, every 2018 Jeep Compass comes with Hill Start Assist. It doesn't matter how hard the uphill battle is, because the Jeep Compass has got you covered on any backwoods road.
Not sure if you'd have enough space in your Compass to bring all your camping gear? All rear seats have Split Folding, allowing you to fit any and everything you'd have to carry with you for your next adventure.
You might be wondering, "well, what about the seasons past summer?". Once the warm weather subsides and the cold starts to set in, what does the Jeep Compass still have to offer?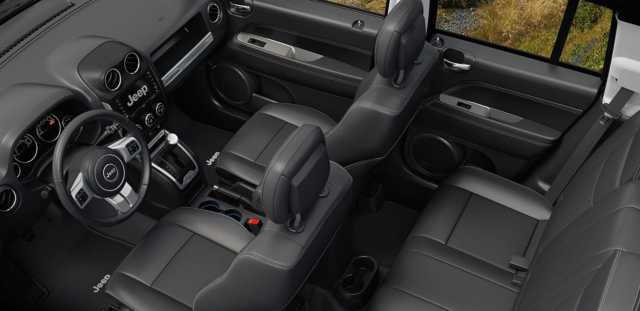 When the temperature starts to dip lower, the Compass provides Heated Front Seats and a Heated Steering Wheel. Imagine this: cold air setting in the air and a freak flurry of snowflakes. You're frigid, cold, and all you want to do is warm up after working outside toward the end of your day. You slip into your Jeep Compass, turn on your Heated Driver's Seat and grasp your hands around your Heated Steering Wheel. After a few seconds, your joints are reinvigorated, filled with warmth reminiscent of summer.
Safety Features: Accessibility and Security
The Jeep Compass isn't built purely as a long distance, off-road vehicle. This prime SUV was built with accessibility and safety above all else. The Safety Features equipped in the Compass were put in place purely for personal and family safety. Aside from smooth braking and its capable structure, the Jeep Compass has an Exterior Rear Parking Camera. Throwing your car in reverse is a necessity for any drive, but it can come with risks. The Rear Parking Camera was added to ensure anytime you throw your Compass in reverse, you have that extra little bit of security.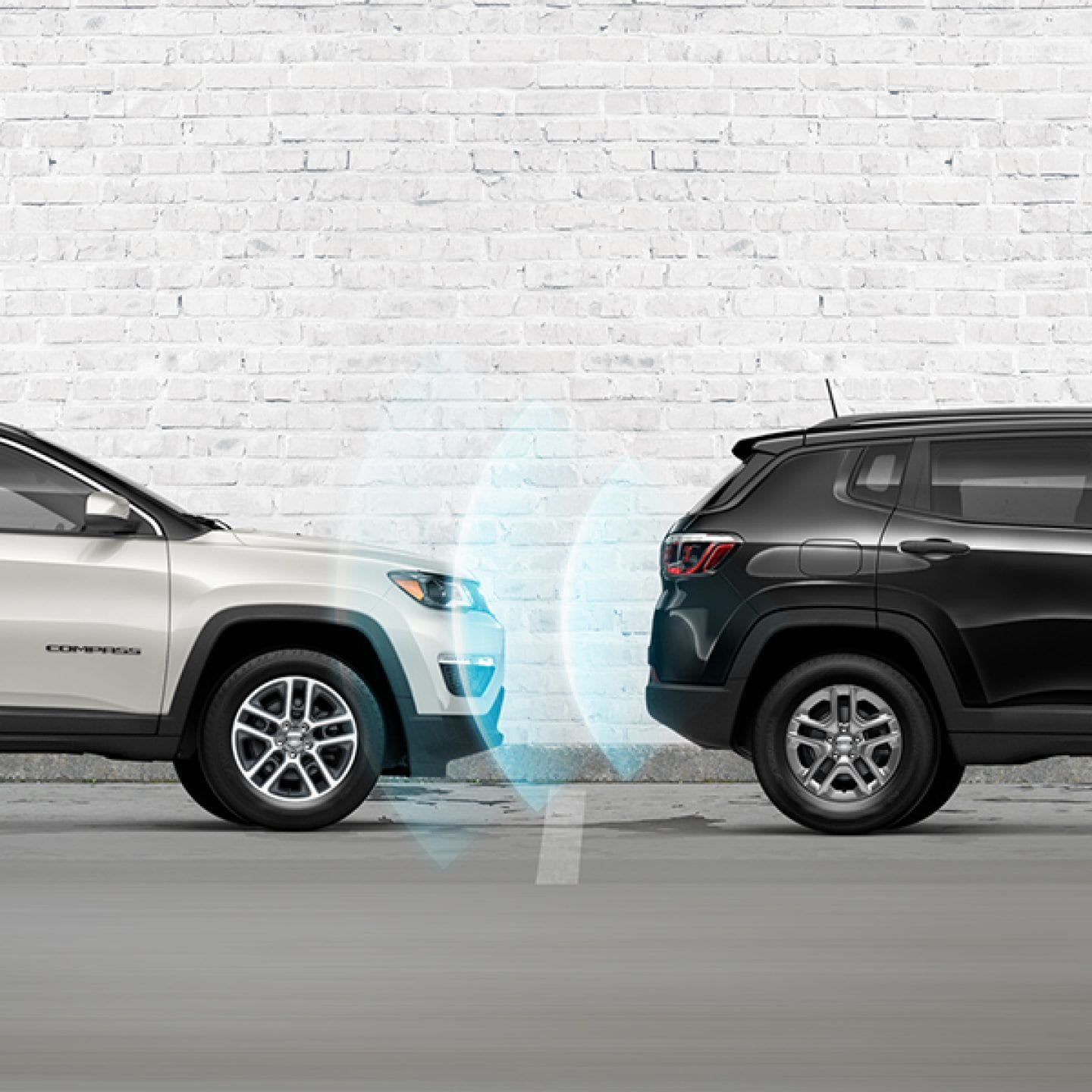 Other Safety Features in the Jeep Compass include Steering Wheel mounted Audio Controls, to help you keep your eyes on the ever-shifting roads. More-so, the Compass has Wireless Phone Connectivity. This may sound like some small feature, but phones and driving don't really mix. Texting while driving can be dangerous, and having a phone held against your ear can likewise be distracting. With Wireless Phone Connectivity, you're able to always stay focused on what's in front of you. 
Curious about other features that centralize around safety? The Jeep Compass also comes equipped with All Speed Traction Control, Electronic Roll Mitigation, Rear Cross-Path Detection, Electronic Stability Control, and Trailer Sway Damping Control. With a strong 4 Star Safety Rating courtesy of NHTSA, this vehicles' mission is to keep you and your family safe every second you're on the road.
AutoStar CDJR of Hendersonville Has Your Perfect Jeep Compass
Writing this made me want to head downstairs right now and test drive a 2018 Jeep Compass. These are finely tuned, well crafted vehicles that we can't wait to get into your hands. That's why we're doing a sale on every single 2018 Jeep Compass we have in our stock. All the 2018 Jeep Compasses in our stock are currently priced at $19,995-an absolute monster of a deal for a new vehicle on the market.
Interested? Enticed? We hope you are! Drop on by AutoStarChrysler Dodge Jeep Ram of Hendersonville and checkout a brand new 2018 Jeep Compass. From our family to yours, thank you for doing business with AutoStar CDJR of Hendersonville. We can't wait to meet you!