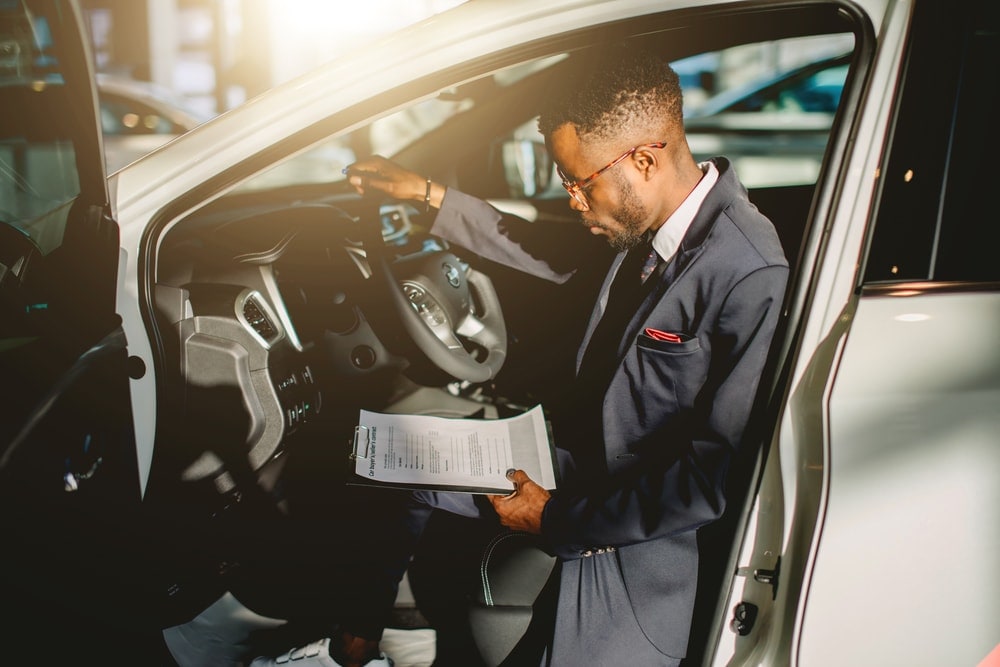 Buying a used car can be overwhelming. Millions of used cars are exchanged every year, and finding a good price doesn't necessarily mean finding a good used car. Private sellers and dealers can often trick buyers into an impulsive purchase. Unfortunately, buyers may start to notice that the car they bought actually needs a lot of work. 
AutoStar CDJR of Hendersonville
believes in a
transparent and fair process
for people in the market for a used car. Since we have been helping people find great used cars for decades, we want to provide a few of the best tips for when you're shopping for a previously-owned vehicle. Learn more below.  
Don't Settle; Find the Right Car for You
You should be familiar with the car model you want to buy. Take some time to research cars with the features you want, including safety, tech, and performance capabilities. Read articles, visit the manufacturer website, and read consumer reports to begin refining your search to a few specific models.
Since you are going to most likely be driving your next car for at least 7-8 years, don't settle. Find a safe and reliable vehicle that fits your lifestyle.
Once you have a car in mind, begin searching for the vehicle you want online. Browse through dealerships in your area until you find the car you want at a great used price. AutoStar CDJR of Hendersonville, for example, sells cars to people in Hendersonville, Asheville, Greenville and other areas in North and South Carolina.  
Get the Full Story on the Used Car You Want to Buy
One of the trickiest parts of shopping for a used car is knowing the "real" condition of the car. Although a car can look cosmetically pleasing, it could have been in several collisions. Unless you are a certified mechanic, it can be hard to tell what kind of shape your car is in.




Before signing on the dotted line, always invest in a CARFAX Vehicle History Report. It will tell you the car's accident history, number of previous owners, service history records, and more. You will get a detailed report, so you can be aware of any potential red flags.
Get the Extended Warranty
Whether you purchase a car new or used, you should always invest in a great warranty. Even a product that has great reviews and comes brand new out of the box can sometimes be a dud. Get the best warranty you can for your used car so you're covered if you face expensive repairs. If you are purchasing an older vehicle, chat with your sales consultant about your best options.
Find a Great Used Vehicle at AutoStar Chrysler Dodge Jeep RAM of Hendersonville
AutoStar CDJR of Hendersonville has a wide variety of reliable and affordable used cars on our lot. Our team makes sure to only sell cars that are dependable and a wise investment for our customers.
View the used cars
available now at AutoStar CDJR of Hendersonville, or stop by our dealership for a test drive. We're open six days a week and ready to serve you.